This is a July 15 post from my fundraising page that I'm just now getting around to cross-posting on Blogger.
I've reached 33% of my fundraising goal and recruited friends and family to volunteer with me at other races to earn an additional $400 that has yet to post to my account, putting me at over 50% of my goal!
In other good news, I had the opportunity to participate in the 8th annual Race Against Misogyny and Sexism 5k, benefiting SafeHaven of Tarrant County, a domestic violence charity, and I took second place in my division!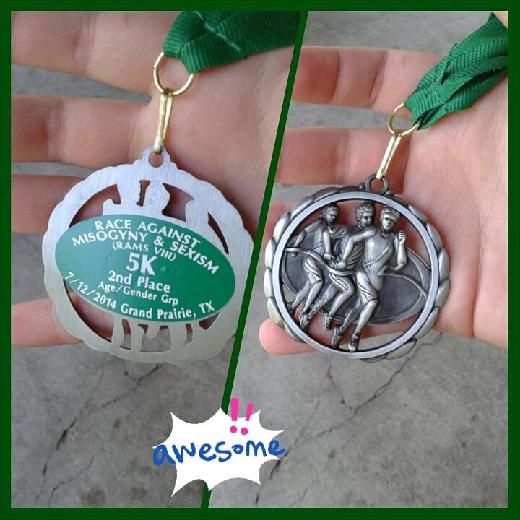 Thanks to your help, I am well on my way toward my final goal for beating blood cancers!
I'm less than 7 weeks out from my first half marathon in Disneyland!